NOVA Ceilings Offers Clean Ceiling Solution
Jan 5 2019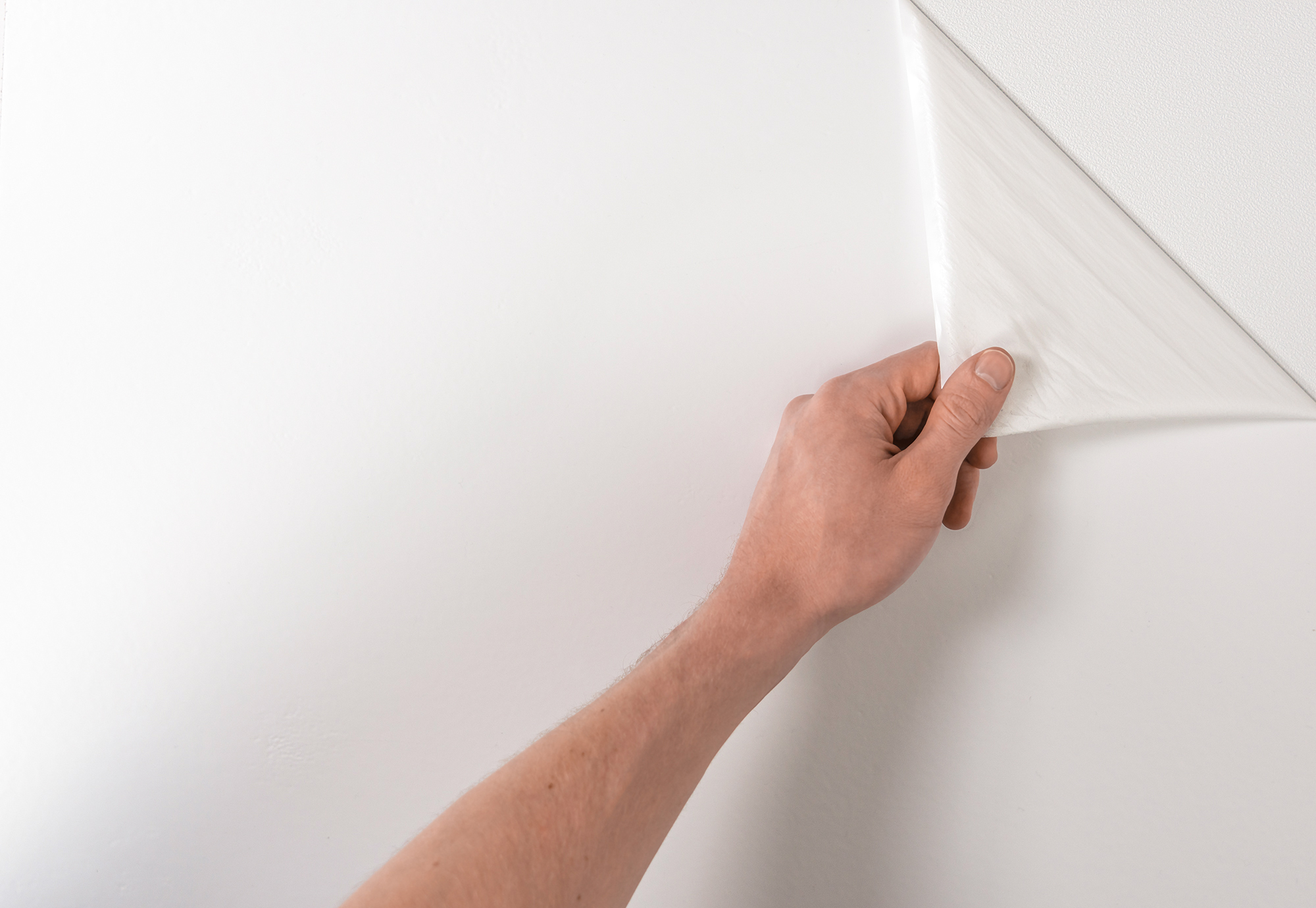 It's often been said that "cleanliness is next to Godliness", and that certainly applies to the food and beverage industry, whether the subject is a restaurant, convenience store or supermarket. Fortunately, a growing number of businesses have discovered that the SmartPeel Ceiling Tile, a product of NOVA Ceilings, provides an easy, low-cost solution to maintaining a bright and clean environment that exudes a perception of quality.
According to NOVA Ceilings CEO Shawn Engberg, who designed the revolutionary product, the SmartPeel Ceiling Tile is a multiple layer, recyclable ceiling tile that adheres to existing or new ceiling tiles. To attain a clean surface, a maintenance technician simply peels away one of the five individual layers to reveal a bright, clean surface. The SmartPeel Ceiling Tile eliminates the need for labor-intensive cleaning with hazardous chemicals and landfill waste that inevitably results when the ceiling tiles are too worn and discarded.
The product is so innovative, in fact, that the National Restaurant Association selected the SmartPeel Ceiling Tile as a recipient of its 2014 Kitchen Innovations (KI) Award. The annual awards program recognizes cutting-edge advancements in increased energy efficiency, waste reduction and operational improvements.
"Those involved in the food and beverage industry work very hard to maintain their facilities and provide a clean and safe environment for patrons and staff," says Engberg. "However, when you factor in the price of cleaning chemicals and the labor required to remove each tile, scrub it, and replace it, the traditional cleaning process can get costly.
"In contrast, the SmartPeel Ceiling Tile is not only cost-effective, but requires much less time," he adds. "Some people have told me it reminds them of the windshields used on NASCAR race cars. The crew simply peels off the used layer and they're done. Utilizing the SmartPeel Ceiling Tile, periodic cleanings can be accomplished in a fraction of the time, at a fraction of the cost, yielding perfect results with every peel."
On average, each of SmartPeel Ceiling Tile's five individual layers typically lasts 12 to 15 months, depending upon how often dirt and grime build up, and will provide clean and efficient ceiling maintenance for approximately five years. "Another benefit," says Engberg, "is improved lighting efficiency, which is important in any food and beverage establishment." By design, the SmartPeel Ceiling Tile features higher reflectivity nearly 15 percent more when comparing the use of these tiles with conventional cleaning methods — for a significant improvement in lighting.
According to the National Restaurant Association, Kitchen Innovations Award recipients are chosen by an independent panel of industry experts comprised of internationally recognized food facilities consultants, multi-unit restaurant executives, and design experts. Award recipients are selected based on how they address the trends and topics most important to foodservice operators today.
This article was previously published in March of 2015. Product and company names have been updated.